Reserve the Gallery
Planning a corporate outing or looking for a large space to host an event? J. Petter Galleries offers 12,500 square feet decadent spaces filled with art and cozy sitting areas to entertain your party. Reservations include exclusive access to the entire facility and gallery staff to ensure privacy for your gathering. Below is a list of amenities and features included in your reservation
:
The Wine Gallery Rooms
Seating is found throughout the galleries, outdoor decks, gated garden, and barn for cozy gatherings and larger groups. These spaces provide the perfect backdrop for networking events or corporate outings where guests can relax with a glass of wine and discuss your next business venture.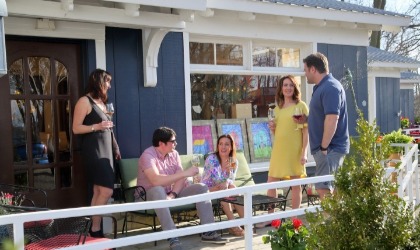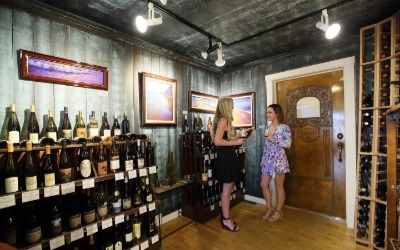 The Art Gallery

With over 12,500 square feet of art space to explore, your next company event has plenty of space to spread out and enjoy the unique and historical space. While art openings are the main event focus during our summer season, the gallery is the perfect place to house your next corporate event.
See our Facebook page @jpettergalleries for photos of events here.
Phone 269-857-2230 to reserve the art gallery for an artfully unique event.